Awards given by Ramblings Of A Stay At Home Mom
Award given by Heard It From the Hills
Thank and link back to the person who gave you the award.
Share 7 things about yourself.
Pass this on to 12/15 other great bloggers you recently discovered.
Contact the selected bloggers and tell them about their award.
Since one award asked for 12 blogs and the other asked for 15, I am going to pass these awards on to 15 blogs. I know there are more than 15 amazing blogs out there so this will be a little easier for me to do! :) So here I go with my new found task at hand and thanks so much to my two fellow bloggers! Make sure you check out their fantastic, award winning blogs too!

7 Things About Me
1. I LOVE the Dave Matthews Band, in a teen groupie kind of way.
2. I ski but don't snowboard.
3. Jeans are my favorite things to buy but I loathe trying them on.
4. My favorite cakeis Red Velvet.
5. I am afraid of heights, which can make #2 difficult.
6. I am a runner and yes, I actually enjoy it.
7. I make a mean Rocky Road.

And now, the 15 haute blogs who I pass these awards onto are (in no particular order):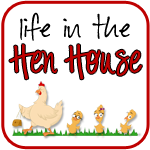 Mom's Tree House
The Meditative Mom
Me, The Man, & The Baby
Be One Fine Day
Be sure to visit these great blogs. I know you will enjoy them as much as I do!